Have you been looking for an attractive case for your phone? Well look no further! The new DODOcase Durables Collection is both stylish and functional. It combines timeless fashion with modern function and is handcrafted right here in San Francisco.
+ Waxed canvas exterior 
+ Colorful cotton twill interior liner 
+ Middle layer of recycled felt for padding 
+ Genuine mahogany leather accents 
+ Two pockets for cards and cash (wallet only)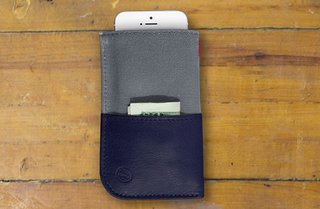 Get a Daily Dose of Design
Sign up for the Dwell Daily Newsletter and never miss our new features, photos, home tours, stories, and more.