10 Fantastically Sleek Foyer Designs
A foyer, also known as an entryway, is the first thing you see when you arrive at a house. They are important as they deliver the first impression on the interior of a home. Add the wow factor to your home by designing a standout foyer that everyone loves.
Browse through some of our favorite modern entryways below.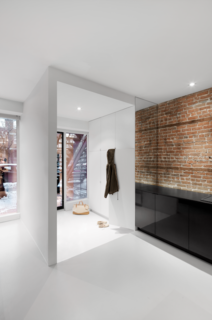 Get a Daily Dose of Design
Sign up for the Dwell Daily Newsletter and never miss our new features, photos, home tours, stories, and more.