10 Charming Brick Interiors
There is something so aesthetically pleasing about brick. The combination of its tailored pattern, funky texture, and rustic color, promises to give your home that extra flare.
Check out some of our favorite homes that celebrate brick in various ways.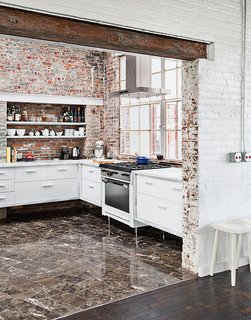 Get a Daily Dose of Design
Sign up for the Dwell Daily Newsletter and never miss our new features, photos, home tours, stories, and more.