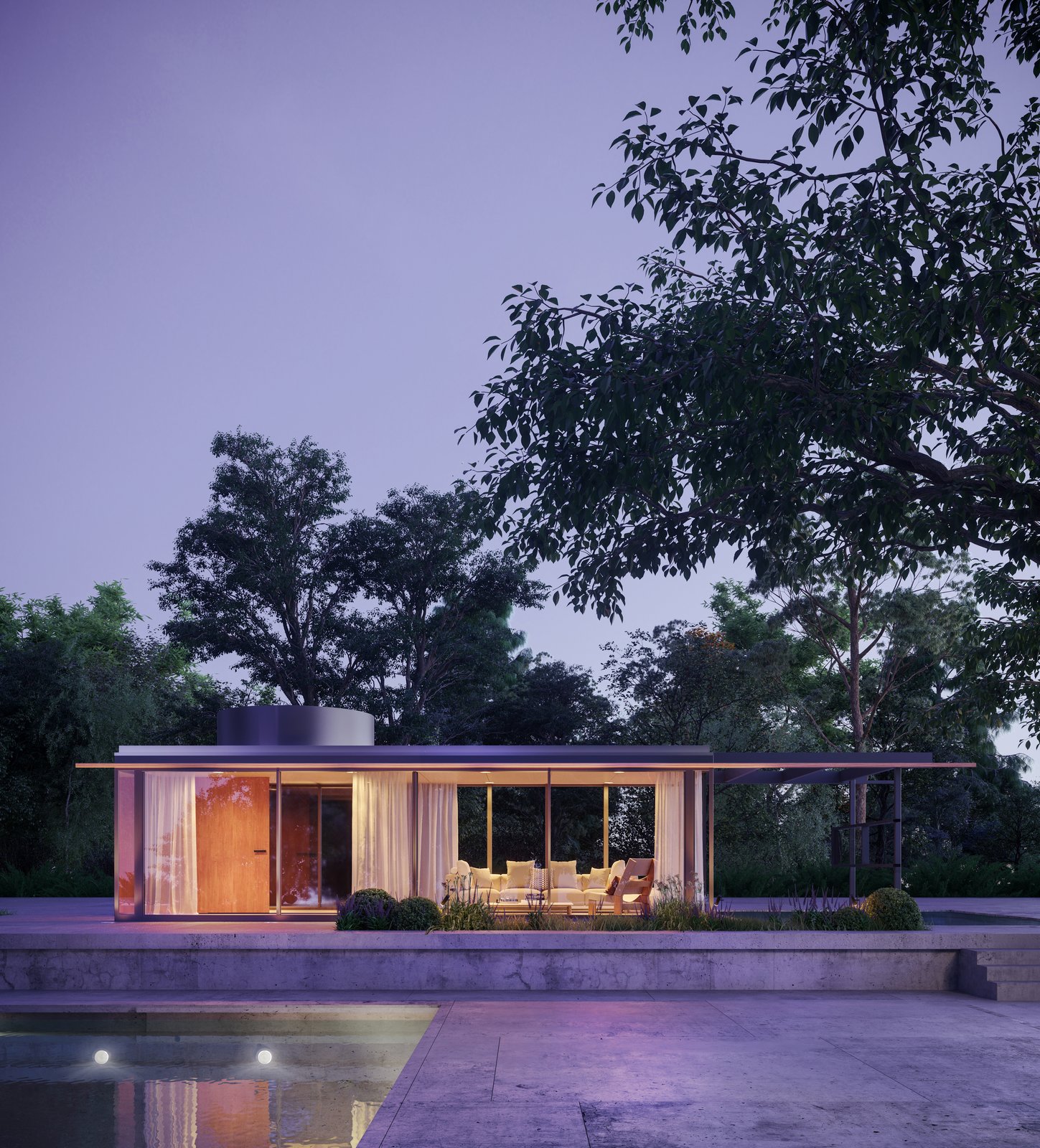 You'll Soon Be Able to Buy a Replica of Richard Neutra's Legendary Glass Penthouse
Outdoor brand KETTAL has partnered with Richard Neutra's son to offer replicas of the architect's famous glass penthouse.
In 2020, you'll be able to purchase a perfect replica of the masterpiece that topped Richard Neutra's VDL Research House in the hills of Los Angeles, California. The history of the penthouse goes back to 1963, when Neutra and his son Dion rebuilt the VDL Research House after a destructive fire. During the rebuild, they added a glass penthouse designed for relaxing and connecting with nature.
The original penthouse features sliding glass doors that open the living spaces to the surrounding landscape. The project incorporates many design strategies Neutra learned from his years of practice: modular composition, passive climate control, and interaction with the natural environment.

KETTAL is creating two replicas of the space: a true-to-form building called the VDL Penthouse, and another version with no glass called the VDL Pavilion. The replicas align with Dion and Richard Neutra's original design, although KETTAL has updated the materials and construction techniques to today's standards.
The dominant horizontal lines, the oversized roof with columns set back from the facade, and the distinguishing chimney have been preserved. A new smart home system provides automated control for the electrical and lighting systems. The replicas blend midcentury design with modern-day features, inspired by the ingenious creativity of the original architects.
In the near future, you can own a piece of design history—your own glass penthouse designed to the exact measurements of Neutra's original work. KETTAL will also be offering customization options—the VDL Pavilion can be manufactured according to the needs of clients with just the roof, one or two covered sides, and multiple louver options.
The original VDL Research House served as Richard Neutra's home and office until his death in 1970. It has recently been preserved and is open to the public for tours.
Related Reading: Iconic Perspectives: Richard Neutra's VDL Studio & Residences, How Neutra's Kaufmann House Got its Groove Back
Project Credits:
Architects of Record: Jose Maria Morales & Antonio Navarro
Builder: KETTAL
Structural Engineer: Carles Romea
Get the Dwell Newsletter
Get carefully curated content filled with inspiring homes from around the world, innovative new products, and the best in modern design.