A Spotlight on 10 Traditional Homes with Modern Interiors
Historically, the terms "traditional" and "modern" have not gone hand in hand (especially when speaking of home design). However, many people are now learning to celebrate the differences between these two types of architecture and design. While some people prefer to stick with one style, others like to mix it up and embrace both. To each their own, right?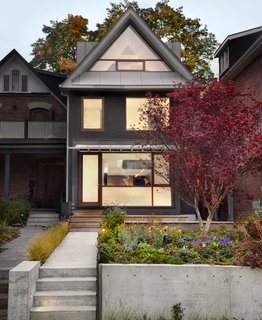 Get a Daily Dose of Design
Sign up for the Dwell Daily Newsletter and never miss our new features, photos, home tours, stories, and more.