Designed by San Francisco based Solomon E.T.C - WRT, the building is expected to earn a LEED Platinum rating. It was built with 53 percent recycled materials, and among its green features are photovoltaic sun shades, radiant heating and cooling systems installed into the building's structural concrete—which itself is made from up from high-slag concrete, operable windows, passive ventilation systems, and high-efficiency lighting systems with automated controls. To encourage building occupants to choose a low-carbon route to work, the building is located within walking distance of the Downtown Berkeley BART station and AC Transit bus stops, and offers onsite bike parking (and showers!) for pedal-powered commuters. The overall effect of these combined systems is a 40% reduction in energy use compared to buildings of comparable size.
The blog Scavenging was given a sneak peak at the building last week and they posted some great photos of the building's recycled and repurposed interiors and furnishings. Most shocking? Yellow-water toilets. As they say, if it's yellow be mellow: The water in the bowl is never clear but that doesn't mean the last user didn't flush. The color is a result of a system that runs on rainwater, collected in a cistern and recycled into the building's toilets.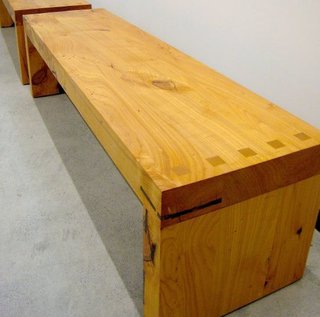 This kind of technology is a quickly rising trend in sustainable construction. Not only does the dashboard monitor your energy use with the interactive entertainment quality of a iPhone, they also have the ability conveniently translate your saved gallons, liters, and kilowatts into dollars and cents so you can brag to your neighbor about how much money you're saving. Then there's the competition module that pits tenants against one another in friendly, everybody-wins energy saving contests.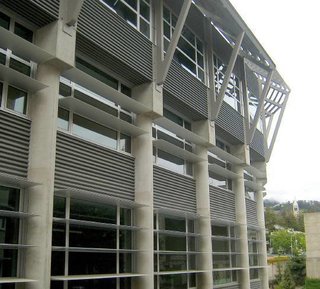 So if you find yourself biking through Berkeley, why not stop in for a shower, sign up for a class, push some buttons on the dashboard, and see what's on the docket for the Bay Area's brightest sustainable stars.
drawings via Brower Center
photos labeled "solomon" from Solomon's website
interior photos via Scavenging
chart via information aesthetics