12 Terrifically Glamorous Camping Options
While we might prefer to avoid the awkward sounding neologism "glamping," there's no doubt that this modern trend of retiring to remote places while maintaining the trappings of luxury is now extremely popular.
Here are a few destinations and suggestions that allow one to camp out indulgently.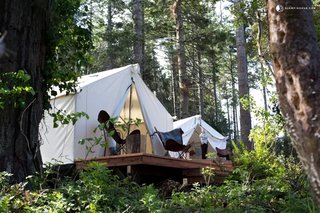 Get a Daily Dose of Design
Sign up for the Dwell Daily Newsletter and never miss our new features, photos, home tours, stories, and more.