Material ConneXion Library Has Over 7,500 Innovative Materials
Recommended by
Andrew Dent, a scientist and the vice president of Library and Materials Research at Material ConneXion, shares intel on the advancements impacting residential design.
What do BMW, Logitech, and Nike have in common? They've all consulted with Material ConneXion, an international authority on materials science and engineering. The organization has over 7,500 entries in its library, which is overseen by Andrew Dent. We asked him about today's products that may enter tomorrow's home.
How does materials research in the residential market typically occur? 
One way is research that is specifically designed to solve a problem—cleanability, durability, making things lighter. You tend to get this from larger corporations who know it has the potential to be implemented into their own products, or products they know will specify this material. The other way is when individuals try to solve a need.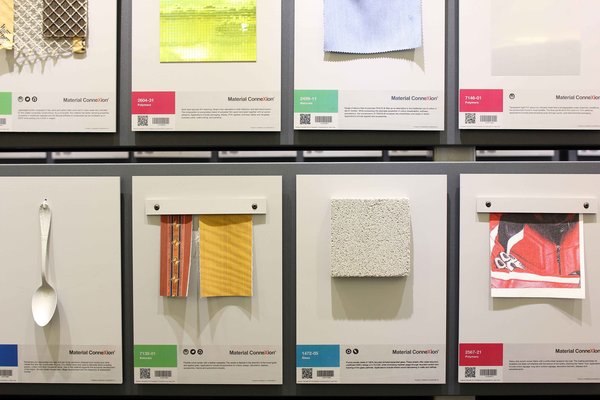 What materials attributes and properties are garnering the most research?
One of the biggest concerns is that the stain-resistant treatments in use haven't been that nice. In fashion, there's been a push for PFC-free coatings. We haven't seen that as much in interiors, but I'm expecting it to happen more because a lot of the stain-resistant treatments, especially on soft surfaces, tend to be based on Teflon or other fluorocarbon chemicals. This is an example of knowledge cross-pollinating from other industries.
What materials are finding new applications in residential design?
Aerogels have been around for years but tended to be found only in the aerospace field. They are noncombustible glass foams that give the best possible insulation for the thinnest amount of material. The acetylation process [a chemical process that improves wood's performance] commercialized by a company called Accoya is something we'll see more of. People are starting to use it to create wood structures that are more durable. A company called Nanofilm has developed a protective coating that has potential to act as a stain- and fingerprint-resistant surface for interior applications.
Diana Budds
@dianabudds
A New York-based writer, Diana studied art history and environmental policy at UC Davis. Before rising to Senior Editor at Dwell—where she helped craft product coverage, features, and more—Diana worked in the Architecture and Design departments at MoMA and the San Francisco Museum of Modern Art. She counts finishing a 5K as one of her greatest accomplishments, gets excited about any travel involving trains, and her favorite magazine section is Rewind. Learn more about Diana at: http://dianabudds.com
Comments
Everybody loves feedback. Be the first to add a comment.
The author will be notified whenever new comments are added.