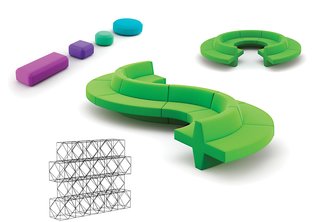 Geometric Inspired: Istanbul's Contemporary Designers
Geometric motifs taken from a centuries-old document still serve as inspiration to Istanbul's contemporary designers.
Tucked away in the labyrinthine hallways of Istanbul's Topkapı Palace is a medieval document that, 600 years after it was written, sheds light on the city's burgeoning contemporary design scene. The 98-foot-long Topkapı Scroll is a compendium of 114 individual geometric patterns for wall surfaces and architecture. Used by craftsmen responsible for building the Islamic world, the scroll illuminates the role of geometry as a primary design conceit for the area's hybrid Eurasian culture.
Join Dwell+ to Continue
Subscribe to Dwell+ to get everything you already love about Dwell, plus exclusive home tours, video features, how-to guides, access to the Dwell archive, and more.